Distinct wines of world-class pedigree have notoriously been produced in a handful of regions across the globe with France, Italy, Spain, Australia and South Africa most notable for their expertise and exclusive brands.  While the state of California dominates the U.S. wine industry; what many consumers do not know is Pennsylvania (with its ideal climate for grape growing seasons) has become a major player for commercial wineries in the North East.
SAND CASTLE WINERY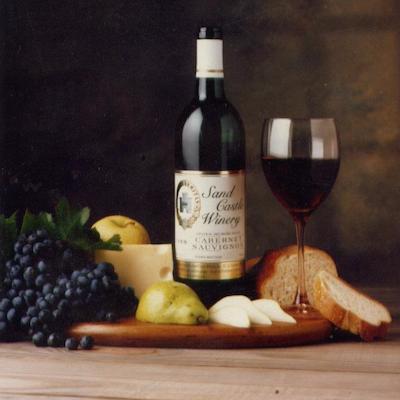 one of many wineries linked together in the Bucks County Wine Trail in Pennsylvania, is leading the charge in changing perceptions about first-rate, premium production. Located high atop a steep hill, the 10,000 square feet white castle overlooks a 72-acre European-style winery in the Tinicum Township, high above the Delaware River.
Emanating from Bratislava, Czechoslovakia, a region celebrated for masterful winemaking, the Maxian brothers, Joseph and Paul, moved to Bucks County, Pennsylvania in 1969 on a mission to import their grape vines.  It would be decades of hard work preparing the soil before planting the vines and yielding the first harvest grafting European Vitis vinifera.  Sand Castle Winery, today, is one of only a few wineries on the East Coast exclusively growing European Vines.
Buck's County enjoys the reputation of a viticultural district, designated by the Central Valley Government, one of the distinct locations in the world where Cabernet, Chardonnay, Riesling, and Pinot Noir can equally grow.  Beyond the exclusivity of production, the network of wineries in the Bucks County Wine trail is impacting the country's economy, according to some of its members.
SAND CASTLE VENUE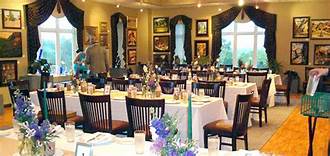 Inside of Sand Castle's unique venue are four featured areas.
Enter into the tasting room of old world splendor with matching decorum, sturdy furnishings punctuated by a sprinkling of European antiques lending the atmosphere a regal air.
Proud are the owners of an impressive 7,000 square foot cellar where the wine making process occurs and the highlight of guest tours.
The Garden Pavilion enclosed by an elegant white tent perfectly accommodates outdoor private parties and corporate events.
Stroll the winding staircase leading to the Upstairs Gallery featuring classical art from local and international artists and a collection of African artifacts.  While relaxing with your wine of preference, or stepping onto the balcony, enjoy impeccable views of the vineyard, lush land scapings of Bucks County and the Delaware River.
Tasting good wine in relaxing environment is only a part of the experience at Sand Castle Winery.  The amazing staff provides their guests with a history of its varietals, an education on the wine essentials along with food pairing tips. Sand Castle Winery offers over 18 premium creations for every palate preference at a moderate cost (ranging from $16.99 to $35 per bottle).  If you're looking for a VEGAN wine, Sand Castle offers a number of options.
Extending the vision for the Sand Castle brand is CEO Chad Slatten, now operating two restaurant bars, so aptly named, TASTE.  One of which is located in Phoenixville, PA, the other in Warrington, PA, and there's a third restaurant slatted to debut in the of Spring of 2019 in Philadelphia.
Enjoy a mini getaway with friends, family or for any special event at the Sand Castle Winery offering weekly tours and tastings.  Visit sandcastlewinery.com and make your reservations today!